Pentair-Hypro-Shurflo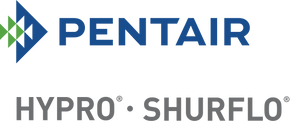 Nozzle Ninja is proud to retail products from Pentair-Hypro-Shurflo. Hypro pumps and nozzles are used under private label by a large number of OEM's around the world and are known for their high quality, value, and innovation. Browse through our inventory of Hypro products many are identical to your OEM just with a different part number, label, and price. If there is any doubt as to whether a part will work for your application, contact the Ninja to make sure!
View & Download the Full Hypro Catalogue Here
and contact us for special order pricing.
Pentair-Hypro-Shurflo