Electronic Sight Gauge/Tank Level Systems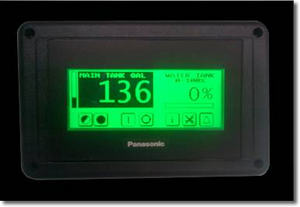 Accurately load and empty your sprayer tank without wasted product and chemical. Better for your pocket book and better for the environment. These systems feature a digital display that can be mounted inside or outside the cab along with a pressure sensor that installs in your solution tank for consistent and accurate volume readings on all terrain. Some systems can also be used to automate valves or electronics when solution gets to a preset volume.
Nozzle Ninja has two different brands and models to choose from. The AccuVolume features two displays an easy to install sensor and proven accuracy. The ARAG Visio features one display an easy to install sensor and a more modest price point. 
Electronic Sight Gauge/Tank Level Systems